read more about
OUR NEWEST PAUL HARRIS FELLOW -

Linda Kelly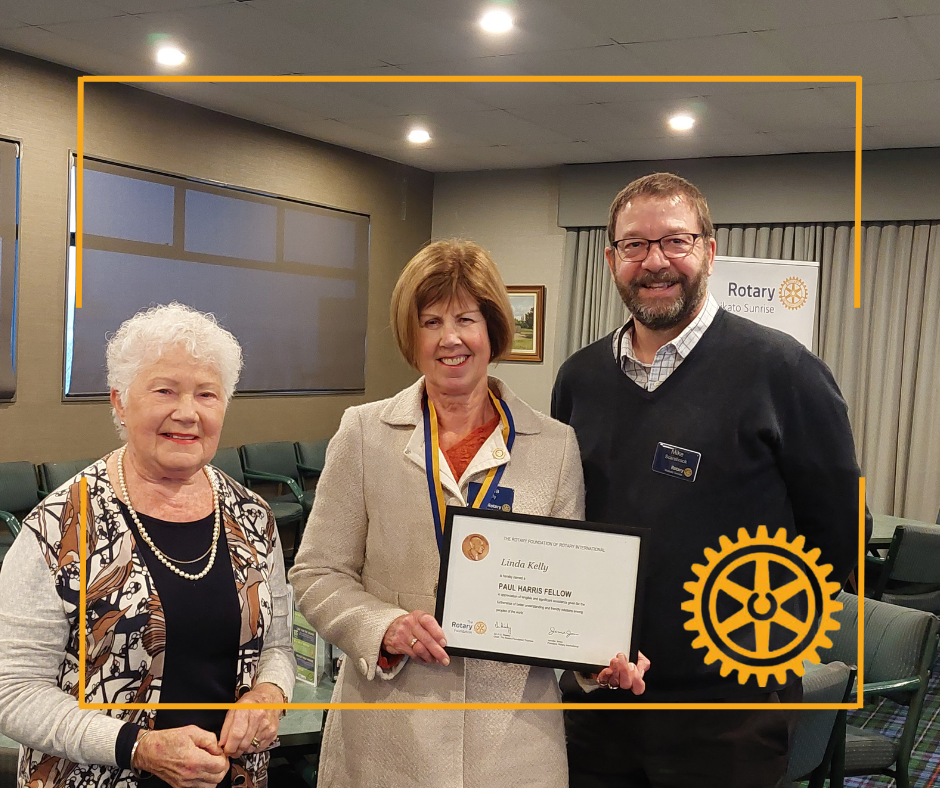 On August 18, Linda Kelly was presented with a Paul Harris Fellow, recognising her significant contribution to the community. This award was presented by Marg Jenkins. There were her words…
"The 4 Way Test are the guiding principles of Rotary. Service Above Self is Rotary's slogan. And everyone present will be aware that they define your rotary membership and in particular, are the reference to guide a nomination for a Paul Hariis Fellow.
This person was invited to join WSR in 2018, met from a working relationship with a WSR strategic partner. This person is highly efficient, professional and has a strong desire to help people in need.
This person has been involved in five specific WSR projects because of an ability to deliver a hospitality standard second to none..I know that Michele Connell – CEO of Classic Events, breathes a great sigh of relief when she knows that Linda has once again stepped up to undertake the invaluable role of Hostess Leadership of the VIP Marquee.
This Team Leader role requires exact skills in hospitality which demand only the highest professionalism. These skills play an enormous part in the ongoing relationships and outcomes of The BOW Trust under the host- Classic Events Management. To say thanks to their Partners, Sponsors, Businesses, Supporters, promotors and Charities to the very highest degree.  The invited guests of around 600 adults and children are treated to the very best food and entertainment on the night of the Zoro Nightglow is crucial to this relationship.
Linda's role is to oversee around 35 volunteer hostesses inside a very tight time frame, on the day. In fact, only a few hours before the guests arrive. Most of these volunteers have had little or no experience in hospitality. To pull their limited experience together and have a successful outcome is a tribute to Linda's dedication and professionalism alongside a desire that the volunteers also enjoy their hostess roles.
Linda not only volunteers for the BOW festivals, she also volunteers for the numerous Rugby and other events managed by Montana Catering.  Linda has also been an invaluable Sargent."