INTERESTED IN JOINING?
Are you wanting to make positive changes in your community and around the world?
Our club members are dedicated people who share a passion for both community service and friendship. Becoming a Rotarian connects you with a diverse group of professionals who share your drive to give back.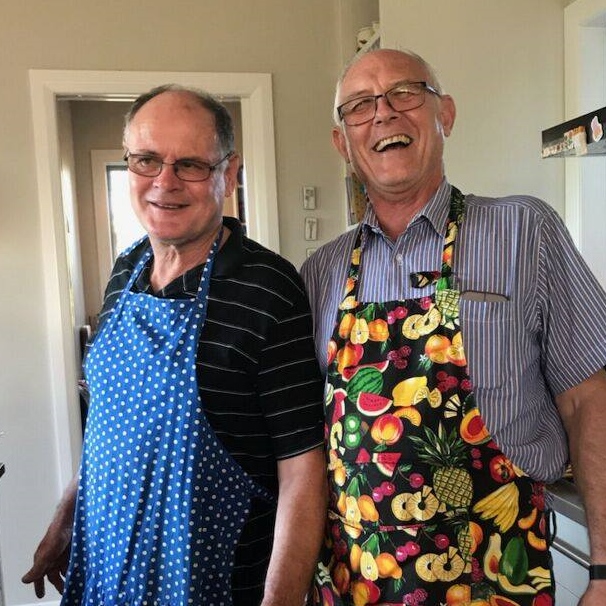 The Rotary Club of Waikato Sunrise was chartered in 1987 and is part of District 9930 which covers the central North Island. Rotary is a worldwide organisation of diverse individuals uniting to provide humanitarian service, build goodwill and peace in the world, and promote high ethical standards.
Our members are a vibrant and passionate group who focus on contributing to both our local and international communities, with a particular interest in youth development.
Waikato Sunrise Rotary is Hamilton's breakfast meeting. We start each Friday at 6:45am with a breakfast meeting at Matte Black Café, overlooking the St Andrews Golf Course. Meetings conclude by 8:15am.
 OUR PROJECTS
Community Service Projects: our members support a wide variety of community projects each year
Fundraising Activities: Fundraising is undertaken in order to contribute towards various worthy causes. Our club contributes substantial funds each year to our community and to two prominent areas of focus for Rotary worldwide – youth development and the goal of eradicating polio.
Social Activities: We have an active social committee who arrange a variety of fun activities throughout the year. All members are invited and encouraged to participate in these activities as they greatly improve the camaraderie of the club.
 Financial Commitment
The financial commitment for Waikato Sunrise Rotary members includes:
an annual subscription fee (invoiced in 2 instalments during the year). This fee includes the Rotary Down Under magazine which is sent to all members in Australia and NZ, as well as a district levy and an international levy.
the cost of breakfasts
the cost of any other social activities.
How do I join?
We warmly welcome you to attend one of our breakfast meetings so that we can become acquainted. Please complete the enquiry form on our contact us page.
Become a Friend of Rotary
Many Rotary clubs have Friends of Rotary – community volunteers who work alongside Rotarians to assist with Rotary programmes and projects. Waikato Sunrise has a growing pool of community volunteers to assist with hands on projects and fund-raising efforts and you would be a welcome addition to the team.  To become a Friend of Rotary please Contact Us.
Get in touch…
If our Friday morning meetings don't work for you, please still feel free to contact us and we can put you in touch with one of the other Rotary clubs that might suit you. There are lunch and dinner meeting options available.
If you would like to find out more, please Contact Us or visit our Facebook page.
 Being a Rotary member offers the opportunity for:
Serving and effecting change in your community
Professional and personal development
Leadership opportunities

Learning from excellent guest speakers

Promotion of understanding and goodwill at a global level

A variety of service activities and opportunities
Developing friendships with a wide variety of members
Business opportunities and networking
Rotary's members are its most important asset. They are the force that allows Rotary to carry out its many humanitarian efforts to achieve its mission.