waikato sunrise rotary supports
emergency response kits
For over 30 years Rotary New Zealand's Emergency Response Kit (ERKs) has been providing immediate relief to our Pacific Island neighbours in times of earthquake, cyclone or tsunami, through the efforts of Rotary volunteers.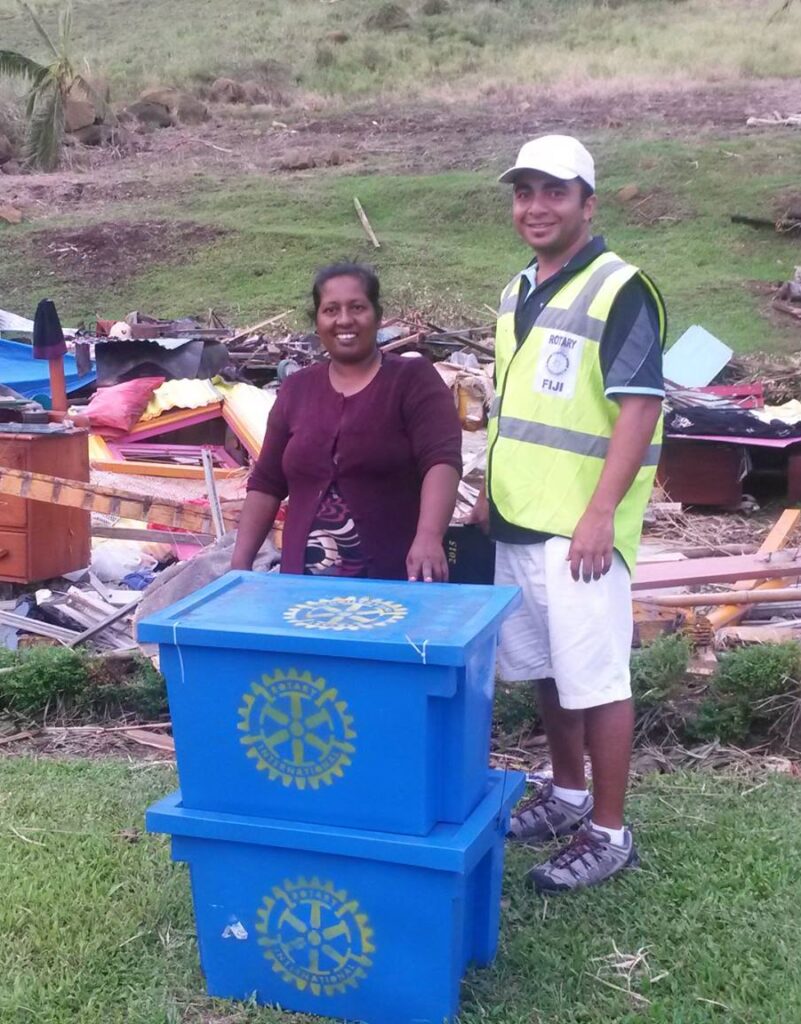 When disaster such as a tsunami or cyclone strikes in the Pacific, families can lose everything. They need help immediately. In a few short minutes, an earthquake, tsunami, flood or cyclone can take away whole villages – loved ones, homes, belongings, crops and animals, livelihoods. Rotary assist in practical ways by suppling distressed and displaced families with Emergency Response Kits (ERKs).
Each Kit holds over 60 items packed in a 78-litre container which can be used to treat drinking water – there are purifying tablets for this purpose. With a little ingenuity, families can create a shelter from tarpaulins using the hammer and nails provided. There's a folding shovel for digging trenches. Food is key so there's fishing gear, a hunting knife, and cooking equipment. As well as basic clothing, there are bed covers for warmth. Maintaining hygiene and treating minor injuries is important too; a medical pack with items such as soap, painkillers and antiseptic cream provides the basics.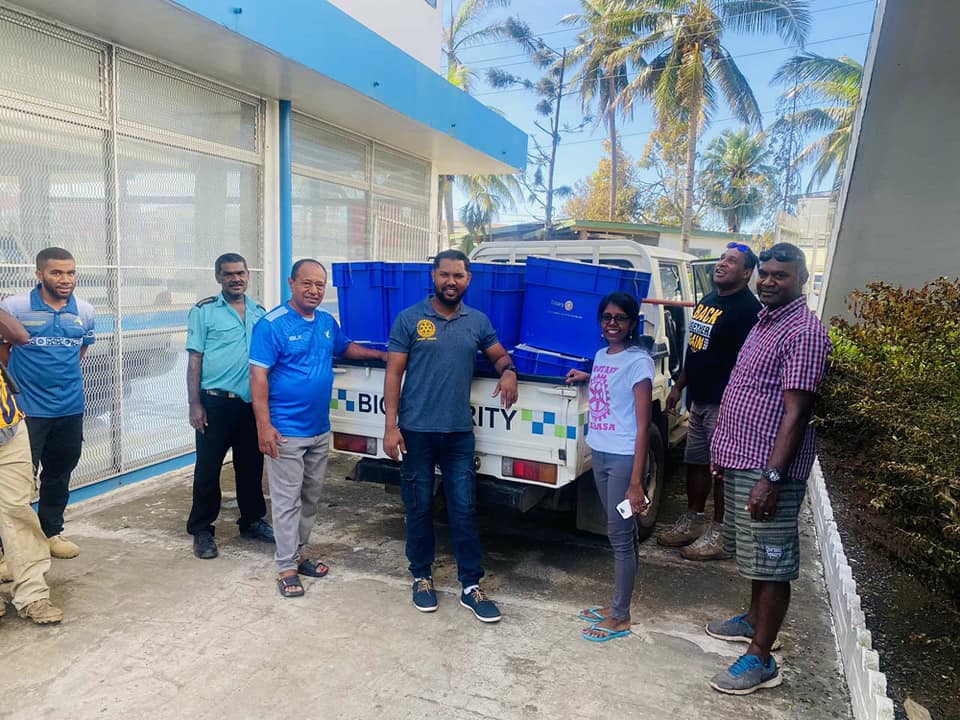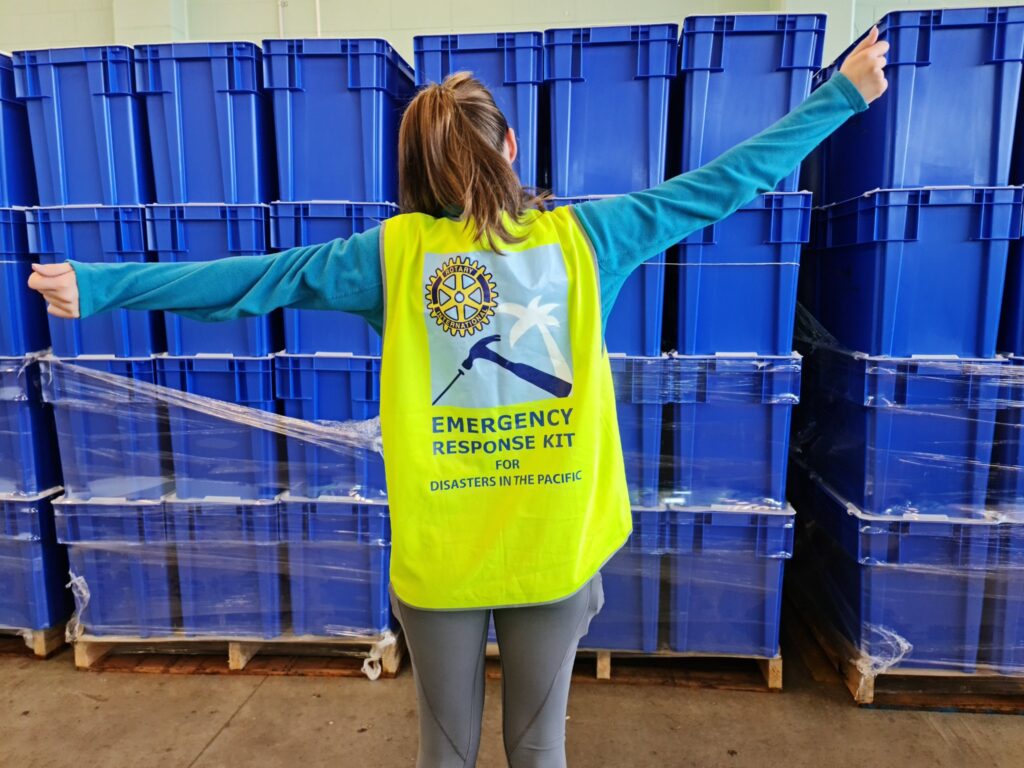 In an emergency, the most pressing need is for basic supplies to help a family survive the first few days. They need shelter, food, clothing, drinking water, bedding, tools, and medical supplies. People can be difficult to reach therefore Kits must be light enough to be airlifted and carried by two people. No time must be lost so Kits are kept in safe storage close to where they're likely to be needed.
An ERK costs $600 but every dollar helps towards assembling the Kits with their life-saving contents and having them airfreighted.
"This Rotary programme is about restoring dignity to the underprivileged when they are at their most vulnerable."
– Stuart Batty