read more about
District Governor Bill robinson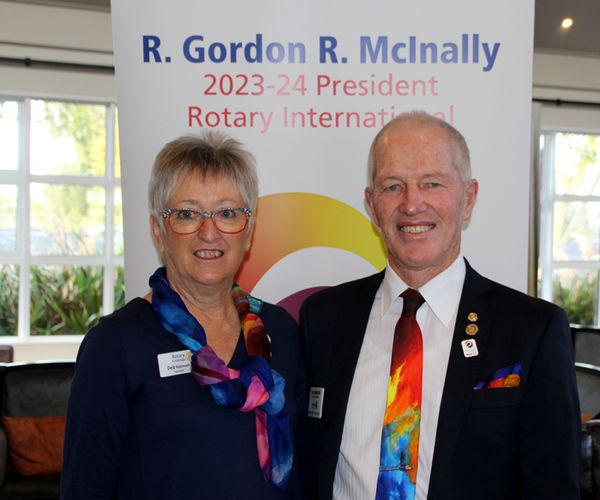 In June 2023, Bill Robinson became the District Governor of District 9930.
"This month's theme is very appropriate for the future of Rotary, being Membership
and New Club Development Month.
Membership is the lifeblood of our organisation. No members, no club and so no Rotary.
"We have seen a decline of membership over the last 10 years which now puts our Zone membership at 31,000 having lost 8,000 during that period. Even more unsettling is the fact that 35,000 new members have been inducted during that same period. Staggering figures so we must do something to stop the decline.
"This is why the Zone is running the Regionalisation pilot. Last year 98% of our 9930 clubs voted in favour of running a pilot which will hopefully address some of the issues causing this decline. It is a known factor that 60% of new members leave within 2 years, so this is something we need to address. We should change our clubs to fit around its members not the members around the club. Ask a new member why they are joining, what they want out of Rotary, what they want to do in Rotary, and maybe a project they would like to start or do. This is going to engage them so they don't become part of the 60% leaving.
"As part of the ongoing efforts of the Regionalisation Establishment Team, there will be communications over the next few months asking the clubs to select a grouping they wish to be part of, and from that grouping the clubs will be asked to select a Rotary Community Leader. As Jim Bolger said at the Te Kuiti conference, "Just let it happen and don't let it divide us". I know New Zealanders are reluctant to accept change, but this is one I hope you all will accept. There are 100's volunteers (me included) working on establishing this pilot so please accept any requests that are asked. Remember what I said earlier about membership, if we don't do anything Rotary will die and you don't want that.
"Have a good month and Deb and I look forward to meeting the rest of you when we visit.
Bill Robinson
District Governor
0272870596
[email protected]"